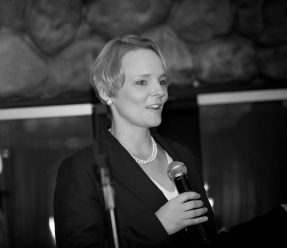 Certification(s): CES, CCS, LCB
Lisa Victoria Waller is a President and co-owner of BDG International, Inc. located in Elgin (Chicago) Illinois and Director of BDG International (India) Pvt Ltd.   BDG International, Inc. (BDG) was founded in 1983 by Lisa's family.  BDG is an international freight forwarder, U.S. Customs Broker, and Letter of Credit Specialist.  BDG is a proud recipient of the President's "E" Awards for Excellence in Exporting from the unites States Department of Commerce Secretary in 2013. In 2007, Lisa and her partners opened BDG International (India) Pvt Ltd in New Delhi, India and Mumbai in 2020.   The BDG India office has provided a strong insight and service into the Asian marketplace.
Lisa is a member of the Illinois District Export Council, which is an appointment of from U.S. Department of Commerce.  She also holds the position of the Secretary of the Executive Board of the IL District Export Council. Lisa is the Vice President of the Chicago Customs Broker and Forwarder Association.
Lisa is a Licensed Customs Broker, Certificated Export Specialist and a Certified Customs Specialist.  She is well versed in the up-to-date changes with U.S. Customs & Border Protection (CBP) and the many Partner Government Agencies.  Lisa has travelled professionally throughout the world and managing the India office has provided a firsthand experience not only in trade, but also business management offshore. Practical experience in international trade allowed Lisa to share insights into how importers & exporters can improve their global processes.   With dedicated international trade experience since 1993, Lisa consults, trains and speaks around the country educating importers & exporters how to streamline their logistics operations, implement corporate compliance processes, understand international documentation, and most importantly, how to make export & import easier within a global environment.
Lisa has a Bachelor's degree in International Business with an emphasis on Eastern Studies from Illinois State University.